For everyone that has been hearing about ChatGPT... it's pretty interesting. It definitely needs to learn more though...
A bunch of junk... now we'll regenerate and see if it gets smarter...
Nope... didn't work... let's tell it that it is wrong and see...
Let's try something easier...
Ok... getting better... so it's pretty good at writing about stuff that has been in Encyclopedias for 100 years.
Definitely a bit worried... but last time I remember worrying about AI it looked more like...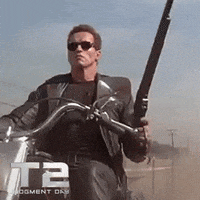 I have to say... right now... I'm more worried about the social media algorithms than ChatGPT.
Anyone else following OpenAI and ChatGPT? Have you tried it yet? What do you think?
@JPC13
What do you think with your job?