ChalkBucket Founder
Staff member
Gold Membership
Coach
Proud Parent
Here is a quote from one of our great new members...
Fourth reason, learning what DD, JO, FX , WAG, etc. stand for takes time and a little lurking is great to just learn the terminology (although a glossary with commonly used abbreviations would be so helpful!).
The above is from the following thread...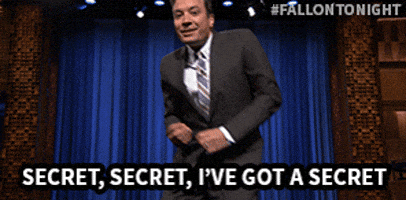 ChalkBucket is my super secret place to discuss gymnastics and I don't want anyone else to know! Ok everyone... you have to stop this. We get asked all the time if ChalkBucket is doing anything to help the culture of gymnastics? I have to say... we aren't doing much if we are a secret. So...
chalkbucket.com
Post all of the abbreviations / acronyms you know so we can compile them into a help page!​
XB - Xcel Bronze
XS - Xcel Silver
XG - Xcel Gold
XP - Xcel Platinum
XD - Xcel Diamond
SR - Still Rings
HS - handstand
CHS - cast handstand
KCHS - kip cast handstand
BWO-back walkover
BHS - Back handspring
FHS - front handspring
BT- back tuck
FT - front tuck
L/O - layout
LOSO - layout-step out
3/2 - 1.5 twist or turn
VT - vault
UB - bars
BB - balance beam
FX - floor
DD/DS/DH - dear daughter/son/husband or darling daughter/son/husband, a number is sometimes added if there are more than one daughters/sons, but not usually for husbands, haven't seen a DW, dear wife either
OD/OS - older daughter/son (at least that's what I think it means)
YD/YS - younger daughter/son
JO - junior olympics
SV - start value
HS - high school
AAU - ???
NCAA - ???
MS - middle school?
D1/2/3 - something college related, no idea, wrong country
AAU = Amateur Athletic Union, an organization for amateur athletics of all kinds. They have gymnastics teams, as well!
NCAA = National Collegiate Athletic Association, the organization that regulates college sports in the United States. Any reference to college gymnastics here will almost always be abbreviated with NCAA.
PH - Pommel horse
PB - Parallel bars
HB - High Bar
DP - Developmental Program (used to be JO)
JE - Junior Elite
LL - Leg Lifts
MAG - Men's Artistic Gymnastics
WAG - Women's Artistic Gymnastics
Last edited: