ChalkBucket is my super secret place to discuss gymnastics and I don't want anyone else to know!​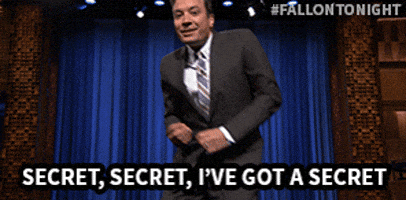 Ok everyone... you have to stop this.
We get asked all the time if ChalkBucket is doing anything to help the culture of gymnastics?
I have to say... we aren't doing much if we are a secret.
So what are we doing... we are getting more people to ChalkBucket to talk more gymnastics.
ChalkBucket's membership literally has 1,000's of years of combined gymnastics experience. These stories and experiences need to be shared with everyone. As families come into gymnastics... they need to know what is normal and what is not.
ChalkBucket has the ability to help everyone learn about what a positive culture is just through the power of open discussion.
Please do not keep ChalkBucket as your secret place to talk about gymnastics. Make it the place where everyone comes to help drive gymnastics positively into the future.
Share good articles and discussions from ChalkBucket on Facebook and with your gym friends... bring them in... not lock them out.
Do you want to help develop a positive culture in gymnastics?​
Then here you go... start by sharing our latest great article on Facebook or through text with a gym friend... once you do... post here and let us know that you did...
With the right mental toughness tools your child can learn to tame his or her fears and compete in gymnastics with confidence.
chalkbucket.com